The Whole World is Game and four ways to show love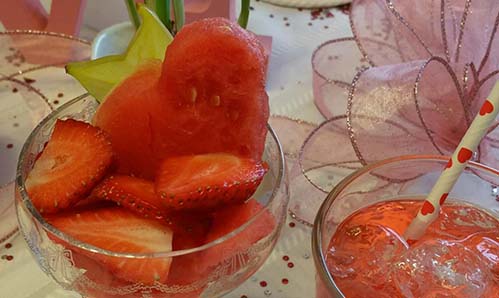 You don't do Valentine's Day?
WHY not!?
I mean…
after all…
there's red, and pink, and fluff and lace and flowers AND chocolate and balloons
and engagements and weddings AND love.
How could you NOT do Valentine's day?
But I get it…over there in that OTHER category…
there is sadness
and loneliness
and heartache
and heart break…
and here in Central Indiana it's usually gloomy and dreary and COLD…
with ice…or snow…or rain.
Once we had children, Valentine's Day became a family day,
NOT a couples date day (for us).
We have a special meal at home.
It's usually simple and fun. Because, hey, why not celebrate?
It doesn't have to be gourmet.
In our home heart shaped sandwiches, or heart shaped pizza and red cream soda floats have "fit the bill" simply delightfully! We usually share a small gift or two, such as a candy bar or stuffed animal…just some little thoughtful sentimental expression that we care for each other as a family.  And we take time to be…be together.
That's who we are…it's never the same…but it's always special.
It's our own way of making our day extra~ordinary.
"Yeah," you say rolling your eyes, "but you have a husband and a family. Who do I have?"
Well…the whole world I say! Yes, the whole world is game for your love.
I've had my own share of darkness
and sadness
and heartache,
like a dark woven blanket that makes me want to crouch under and sulk in my own personal gloom.
Yep, I've felt that.
You've probably felt it.  You may be feeling it now.
However, Valentine's day can be extra~ordinary even if you don't have a family…
Here's how:
Write notes of encouragement on white copy paper and cut them in heart shapes.  Mail them to  neighbors or someone who may be going through a hard time.
Buy 4 or 5 little stuffed animals at your local dollar store and tie a cute ribbon on their neck and deliver them to a homeless shelter for moms with children who may be struggling.
Speak words of encouragement to people you meet, even if you don't know them. Compliment your waitress or cashier.
Clean off your dining table and add a centerpiece with lit candles.  Invite a friend over for popcorn…or heart shaped pizza and red cream soda floats.
Those are 4 very simple and inexpensive ways to reach out…to express love…to show you care…and when you reach out of your darkness and shine a light of LOVE…more light and loves comes back to you.  Don't stay wrapped in that dark lonely tapestry, huddled under a drape of darkness.
I believe in many ways, love is an action…go show love…
I'll go first.
How will you be extra~ordinary on Valentine's day?
~~~~~~~~~~~~~~~~~~~~~~~~~~~~~~~~~~~~
Thank you so much for commenting on this blog post and sharing it with your friends and loved ones.  You make the "world-go-'round" with your LOVE and generosity.  I appreciate it so much.