How To Make Vintage "looking" Enamelware Bells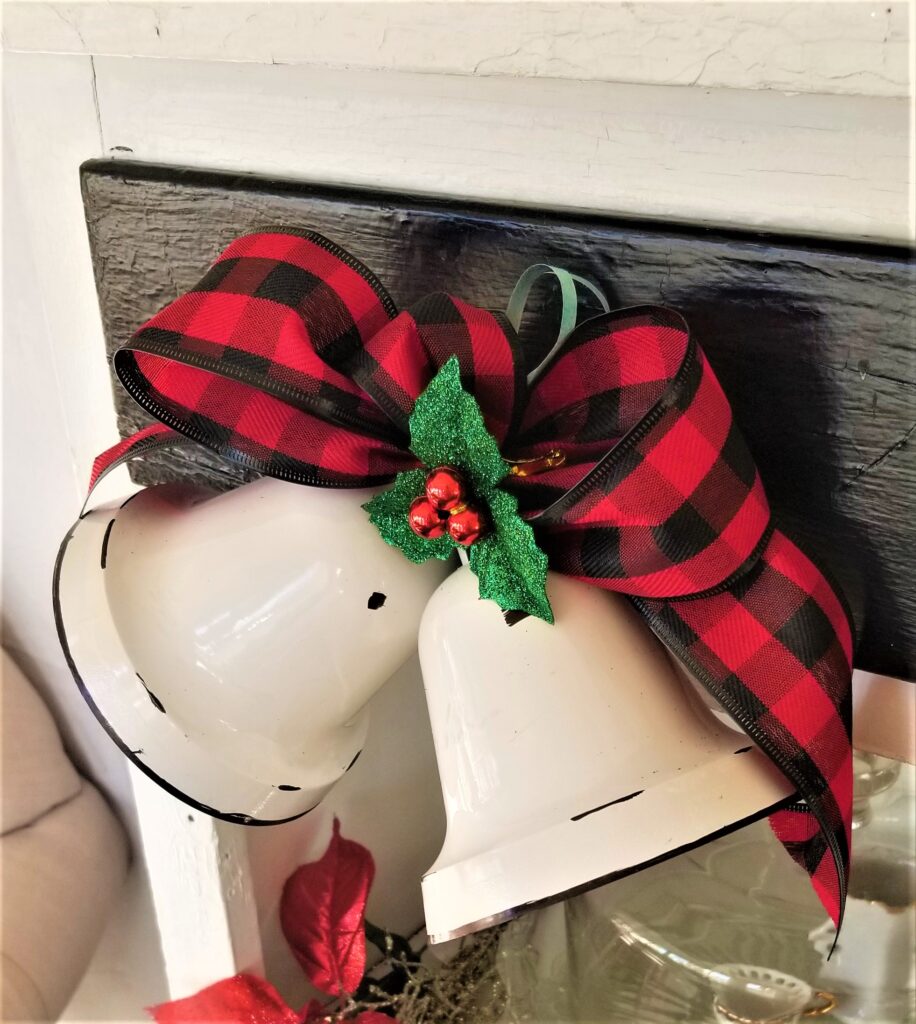 Y'aaaallllllll, I'm so excited about your messages and texts about joining the Creative Yuletide Celebration Workshop. You're ALL so creative!
It's gonna be sooooo fun. You're gonna love the ideas and the love and encouragement from all the other members. I am honored that you are joining.
Has anyone wished you Merry Christmas yet, for the year of 2020!!!!
Oh good…I'll go first.
Here is a quick video for how to make vintage looking Enamelware bells. https://jumprope.com/g/how-to-make-faux-enamelware-bells/tNmvu3o
Today I used gold plastic Dollar Tree bells and made them into adorable vintage looking enamelware bells.
I'm gonna use them at home, but I adore how they turned out.
I have another vintage looking enamelware project coming up, and I'll show that to you too!
This week, I've been thinking about the upcoming Christmas season
and the celebration of joy and comfort and peace.
I want to be prepared to do my part.
But I was also thinking about all the bells that I have heard and seen across the years.
We had bells played at our wedding.
And I've heard beautiful concerts of handbells.
In our town, churches play evening vespers and Sunday morning call to worship.
During the lockdown in the Spring some of the churches played an hour of bells in the evening. I enjoyed hearing them. I told myself they were tolling…
"All Is Well…All Is Well"
As I prepare for this season, I keep hearing the lyrics in my head, written by Henry Wadsworth Longfellow, and of course sung by none other than
Bing Crosby. This is his version of the hymn. Doesn't that bring back childhood memories?
Longfellow, before penning these words, had suffered tremendous loss. You can read some of the story here.
Some of your emotions may parallel his.
I want to do my part for peace on earth, good will toward men.
Merry Christmas!!!
I HEARD THE BELLS ON CHRISTMAS DAY
I heard the bells on Christmas Day
Their old, familiar carols play,
and wild and sweet
The words repeat
Of peace on earth, good-will to men!

And thought how, as the day had come,
The belfries of all Christendom
Had rolled along
The unbroken song
Of peace on earth, good-will to men!

Till ringing, singing on its way,
The world revolved from night to day,
A voice, a chime,
A chant sublime
Of peace on earth, good-will to men!

Then from each black, accursed mouth
The cannon thundered in the South,
And with the sound
The carols drowned
Of peace on earth, good-will to men!

It was as if an earthquake rent
The hearth-stones of a continent,
And made forlorn
The households born
Of peace on earth, good-will to men!

And in despair I bowed my head;
"There is no peace on earth," I said;
"For hate is strong,
And mocks the song
Of peace on earth, good-will to men!"

Then pealed the bells more loud and deep:
"God is not dead, nor doth He sleep;
The Wrong shall fail,
The Right prevail,
With peace on earth, good-will to men."