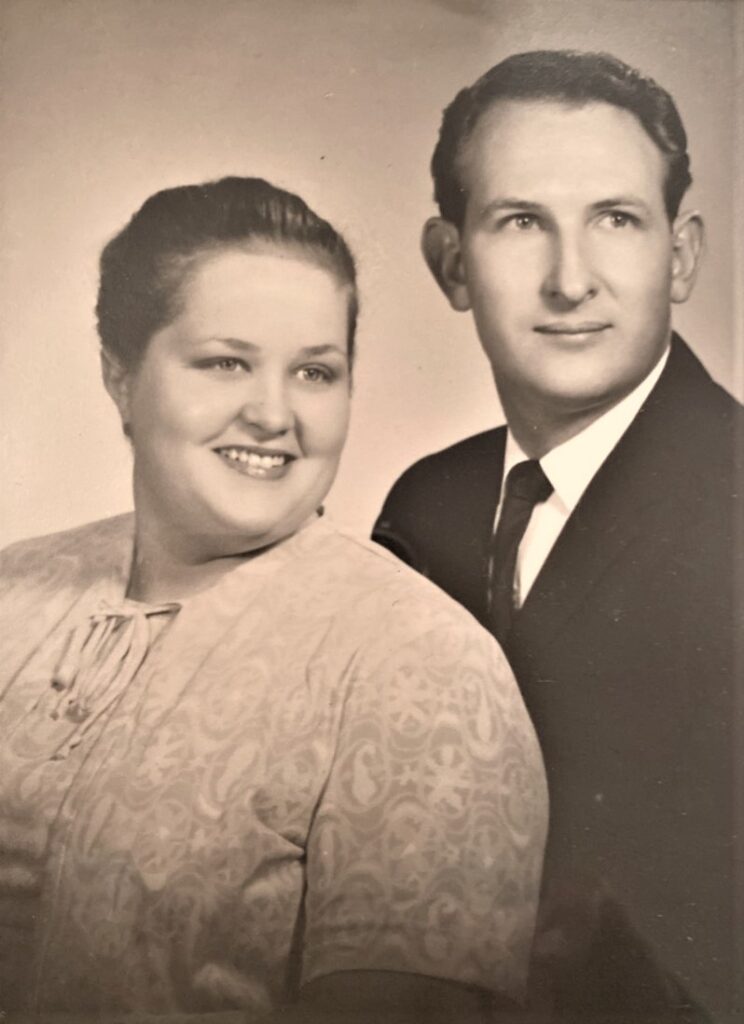 All I knew is that when they packed up the creamy white Century Buick with boxes and grocery sacks and food for a picnic on the road and all seven of them loaded up and headed "way back up North" to where they lived", I was on my own to generate my own fun! The summer sun went behind the clouds. The days were long and dreary, until I adjusted and got into a rhythm of my own creativity.
I am surrounded by wonderful men. My husband, my sons, my grandsons, my daddy, my father-in-law, my brothers and brother-in-laws…nephews, great-nephews, great great nephews, uncles, cousins and granddads, one whom I never knew…they are just really good good good men. I've been blessed with the best.
And Carlton was always there.
Now, I really don't know how old I was when I realized that it was not considered "NORMAL" to have a brother, who had a wife and a quiver full of children when you're born or you're only 4 months old or something mind boggling like that.
You know…a passel of built in playmates right from the start.
Some siblings ARE playmates. My siblings PROVIDED playmates. But I digress.
I might have mentioned once, that I'm the youngest of ten and life for me has always included Carlton and Lilly and their 5 children. They are in my earliest memories…as are my other siblings with children.
Here is a precious story about Carlton when he was just a tiny lad. He was always watching out for the welfare of others.
Carlton is my eldest brother. When I was a child, early in May each year, I started counting down the days for school in the North to be over for the summer. When we all started to school it really interrupted our play time during the rest of the year, because SCHOOL interrupted traveling long distances.
So I HAD to wait for summer.
I considered it such an odd thing for their school to go later than our school year did in Arkansas. But finally his family of seven would arrive deep in those Ozark Mountain hills of Arkansas, usually in the wee morning hours of early June. I could hear the sleepy shuffle of tired travelers coming in to the house to spend the rest of the night on quilts already prepared to just lay down and go right back to sleep.
But when the sun rose bright to the aroma of scrambled eggs and sausage and biscuits with butter and honey, I once again had playmates, ready to take on the day's adventures.
And Carlton was always there.
And life was grand.
And Carlton was always there.
That's just how it is when you have ready made nieces and nephews from several siblings.
And life was grand.
We played in the creek
and carried tap water out of the house in quart jars to mix the red dirt into clay with sticks so we could build red clay cities in the front yard, that baked in the hot summer sun.
And THAT ruined our clothes.
And we perched on the rock wall of the flower bed and performed great dramatic productions in the evening for all who were present
until it was time to catch "light-nin bugs" .
And Carlton was always there.
And we could snap a bushel of green beans for Mother faster than you could spell hippopotamus.
And we pulled weeds out of the garden
and dropped potato bugs into a bucket of kerosene in an attempt to prevent the potato plants from being nibbled right to the stem.
and picked rocks out of the garden (by the bushel…or truck load)
sigh
And Carlton was always there.
I don't remember realizing he was my brother…HE JUST WAS, and it included all the others, the complete package of Carlton, my brother.
And life was grand…
And Carlton was always there…
…until he wasn't…
and now there are eight.
December 25, 1937 – December 4, 2020
I love you forever and always.
https://www.facebook.com/photo?fbid=10224325295140299&set=a.10200800018103076
Thank you for setting a wonderful example for all of us, of a life lived well.