How to Make the World's Best Caramel Sauce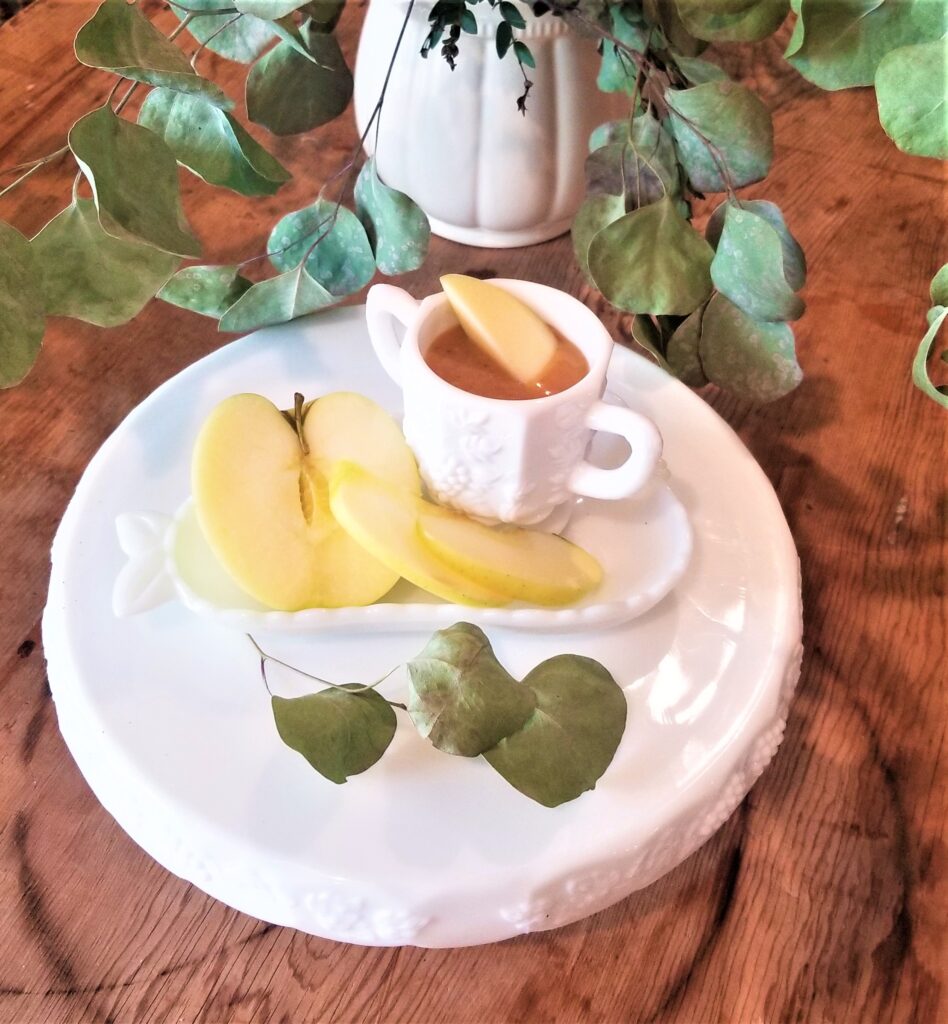 How in the world did I ever get so lucky to have 7, yes SEVEN – sisters in law.
This caramel sauce recipe started with my sweet sister in law, Martha. She's married to my husband's brother, and she introduced our family to this delicious recipe.
About the time they married, family on my side, was putting together a cookbook.
We included her recipe in our cookbook and it has become a family favorite on both the Easley side and the Going side!
Why is it now that families have sides…??
This year I thought how fun it would be to give Christmas gift baskets of apples with the caramel sauce recipe tucked in …
AND
if I felt really energetic… I could include a cute little jar of caramel sauce.
Yes, that's what I thought!
YUM!
Y'all…I'm not even kiddin' it truly is the best.
You might be interested in knowing about the table in the background of the photo above. I told an amazing story of how this farmhouse table dug a well in Haiti.
But no matter, here's the recipe!
The World's Best Caramel Sauce
1 cup butter
1 cup light corn syrup
1 pound brown sugar (2 1/4 cups)
One can sweetened condensed milk
Salt
1 teaspoon vanilla
Stir syrup and sugar into melted butter and cook slowly on low to medium heat. Stir constantly until sugar is melted. Gradually add sweetened condensed milk. Do not stop stirring. Add dash of salt. Cook until mixture is thick, about 10 minutes. Remove from heat and add vanilla.
For caramel apples, use Jonathan apples for best flavor. Peel and slice an apple into a bowl. Spoon the hot caramel sauce over the apple before serving.
It is delicious!
And if you think that's good…just wait till you try it drizzled over popcorn!…or vanilla ice cream.
I did warn you!
You will either wish I'd never told you about this, OR just go ahead and eat it right out of the pan by the serving spoonful.
Yes, it IS that good.
Aaaaalll because I have 7 – yes SEVEN – sisters in law…
You're welcome!
By the way, have you ever made caramel sauce?
You can watch the video of how I put together a gift basket here with the caramel sauce recipe tucked in.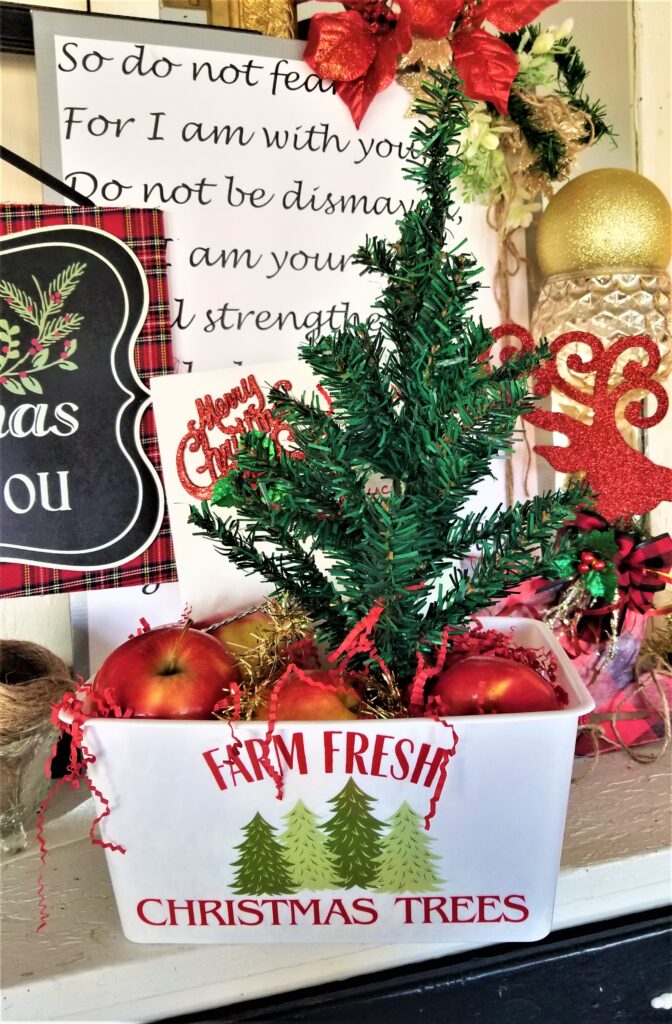 And here are a few of the items that I included in the Christmas gift basket with the caramel sauce recipe.
And if you think this caramel sauce recipe is wonderful, you will also want to try Pink Lemonade Pie.
~~~~~~~~~~~~~~~~~~~~~~~~~~~~~~~~~~~~~~~~~~~~~~~~~~~~~~~~~~~~~
Thank you so much for liking commenting and subscribing to my blog. You can also find me on YouTube, Instagram, Pinterest and Facebook! I'll look forward to you subscribing to those so I can connect with you there too.