How I Met "The Shallots"!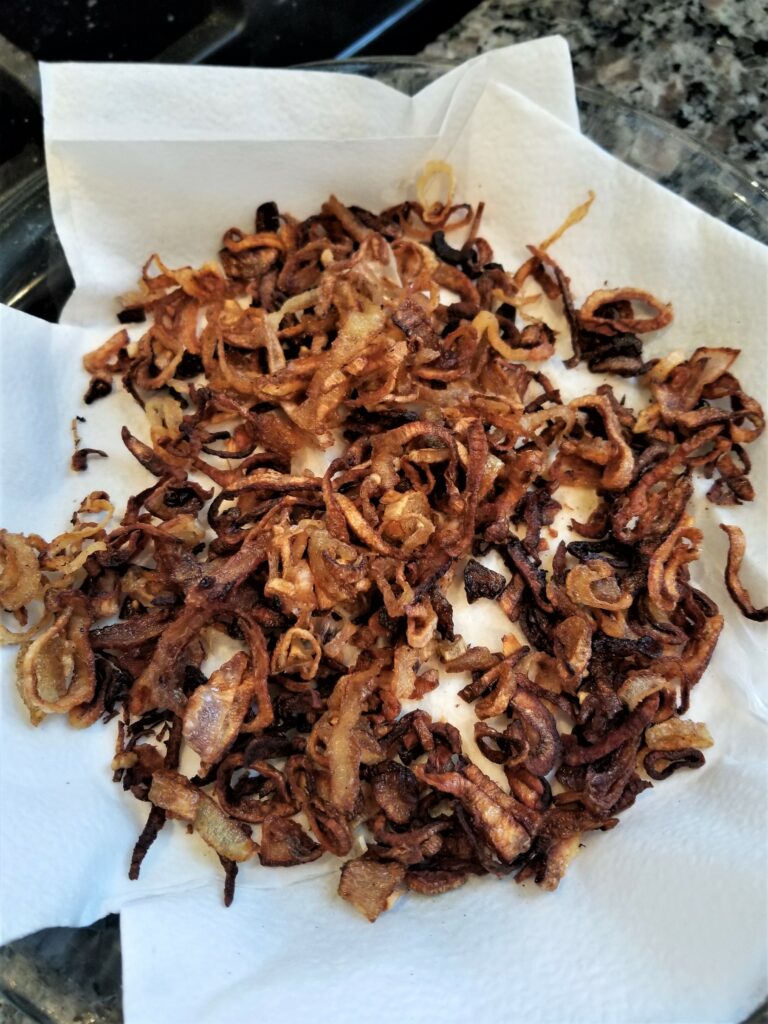 Everyone needs an amazing daughter in law like mine to introduce you to stuff…or people.
Either one is fine.
That's how I met "The Shallots".
Only they aren't people. They're stuff or things.
Hence forth in this blog post they will be referred to simply as: shallots.
I had never heard of shallots until the day before Thanksgiving this year, late on Wednesday evening.
Oh, well, maybe I had read about them in the book of Leviticus when the Israelite's meal plan was discussed, but I'm not absolutely certain about that either.
Anyway, I was attempting to make gluten free green bean casserole for my daughter in law for Thanksgiving dinner. I was real proud of myself to find gluten free mushroom soup, and then the hunt for the gluten free French fried onion rings commenced.
Now, had I been so motivated, I knew that I could buy a CASE of gluten free French fried onion rings from Amazon, but since I needed them in the morning and NOT next week, I realized that a purchase of that type would render itself useless, even if I did decide I wanted a case of the precious commodity.
I was absolutely certain if they could be purchased online, that surely goodness, I could find them in a store in the general vicinity of Central Indiana. And so the search began.
After exhausting all my resources, I hesitantly called Alyssa, and told her the sad tale of my search and rescue mission that had ultimately failed.
"Oh, just fry up some shallots." she said. "They'll be fine as a replacement."
"Are you absolutely sure? I questioned with much relief.
After she assured me that fried shallots would be a great replacement for French fried onion rings,
I had the humiliating task of ADMITTING that I didn't exactly know what a shallot is or was, whichever or whatever, nor where to purchase such a thing.
Now y'all she's amazing. She can whip up a beautiful plate of gourmet food before you can even say Kalamazoo, Michigan. And here I was asking, "Uuuhm, what's a shallot?"
And sure 'nuf, just like she said, after I fluttered myself into the produce section of Walmart, low and behold, right there by the bags of onions, were indeed, mesh bags of shallots. Beautiful little shallots!!
If a rattlesnake had been coiled among the shallots in the days past, when I purchased onions, the snake surely would have bitten me…or at least stuck out its tongue to show me it was nestled in the shallot bin. Thankfully that is an exaggerated imagination.
So I quickly purchased a bag of mesh bag of 5 shallots and rushed home to fry them up in butter.
And that's how I met "The Shallots."
Y'all, I'm not even kiddin'. They are my new favorite savory fried garlicy oniony thingy. You can read all about how to prepare them here. Only I use butter, not vegetable oil.
Please experience them at least once. Just take my word for it.
OH, by the way, have you ever met "The Shallots?"