How to Make a Valentine Pillow from a Tea Towel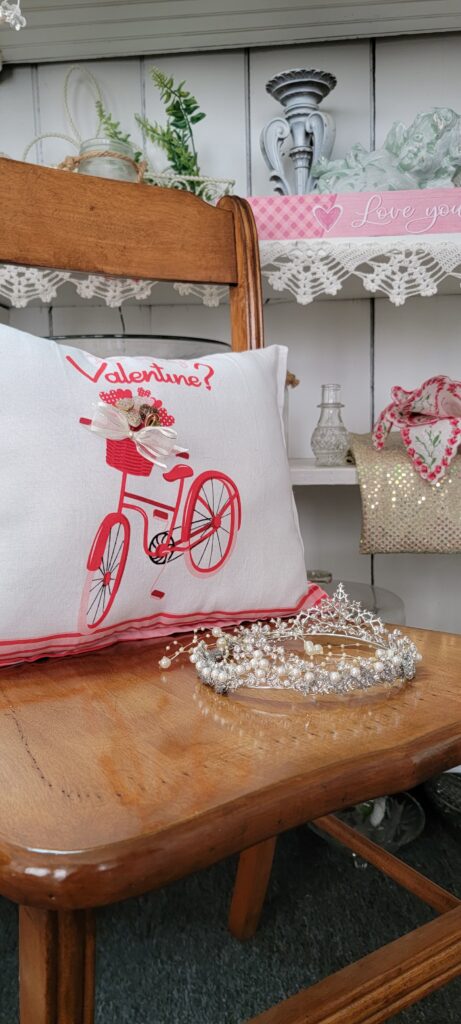 Just between you and me, I love the hunt and chase for sweet bargains.
When you find one, don't you just want to dance a little happy dance and squeal or maybe give a few loud squacks on your son's Duck Commander duck call?
There's no easier way to update or freshen a living space than using pillows.
Now last Fall I found a lovely pillow for $64. However, since it had a clearance tag on it for a mere $6, I went ahead and purchased it, you know…rescued it from the sale plunder.
Because, I mean, every sofa deserves a splurge every now and then.
So I took my $64 pillow home and arranged it with the other pretty pillows and it looked so proud and accomplished sitting with the others. And it may or may not have asked me for the Duck Commander duck call to do it's own squacking!
However, it is simple as pie to find a tea towel that you love to make into a pillow.
The one in this photo is just folded in half and stitched with the sewing machine. I left an opening to fill it with "fluffy stuff" and then stitched across the bottom. Using a hot glue gun, I embellished the little basket on the bicycle with a bow and some buttons. I love the extra texture and dimension.
For the "fluffy stuff" I like to buy inexpensive bed pillows at Walmart and then just use that to fill the little throw pillows I make.
The sky is the limit. Any tea towel you find and love can be turned into a darling little pillow. And when it is so budget friendly you can have one for every occasion to freshen up your decor!
It's a fun way to keep your home looking current and cheerful without breaking the bank!
And ain't nobody got time to break the bank!
ssssshhhh. Don't tell my mother that I said "ain't"!
Here are affiliate links if you enjoy ordering your supplies. If you purchase through this link I will earn a few cents (as no extra cost to you). As you can imagine, there are tons of adorable tea towels available, but I thought these were cute!
So there you have it, a sweet little budget way to freshen up your decor by making a Valentine pillow from a Tea Towel!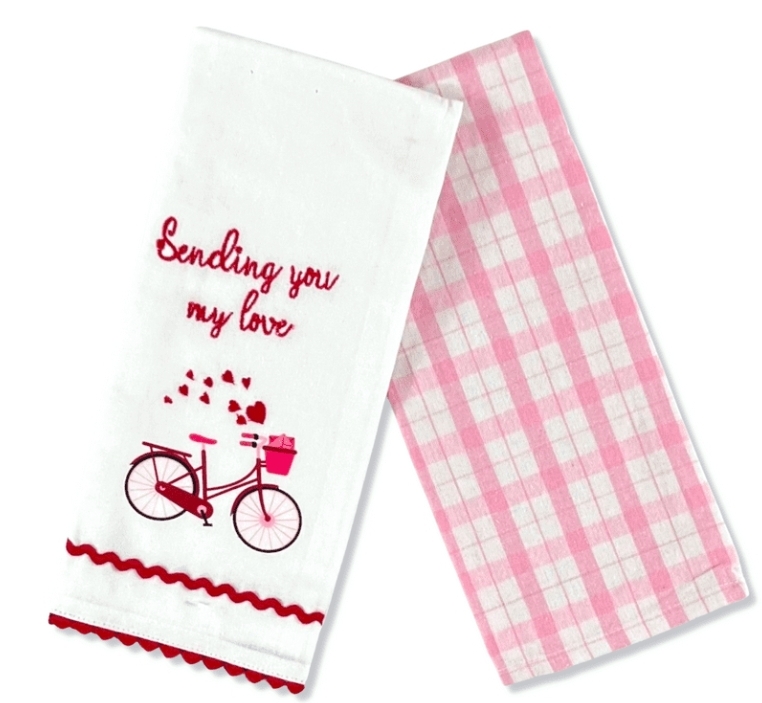 tea towel I love the red ricrac and this darling pink plaid.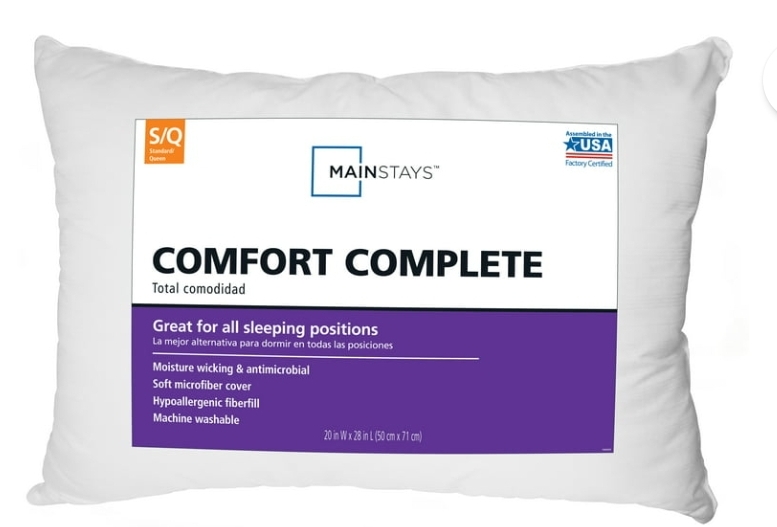 bed pillow This is the pillow I purchase to use for the fluffy stuff.
Have you ever made a Valentine pillow from a tea towel?