How To Make A Pillow From Placemats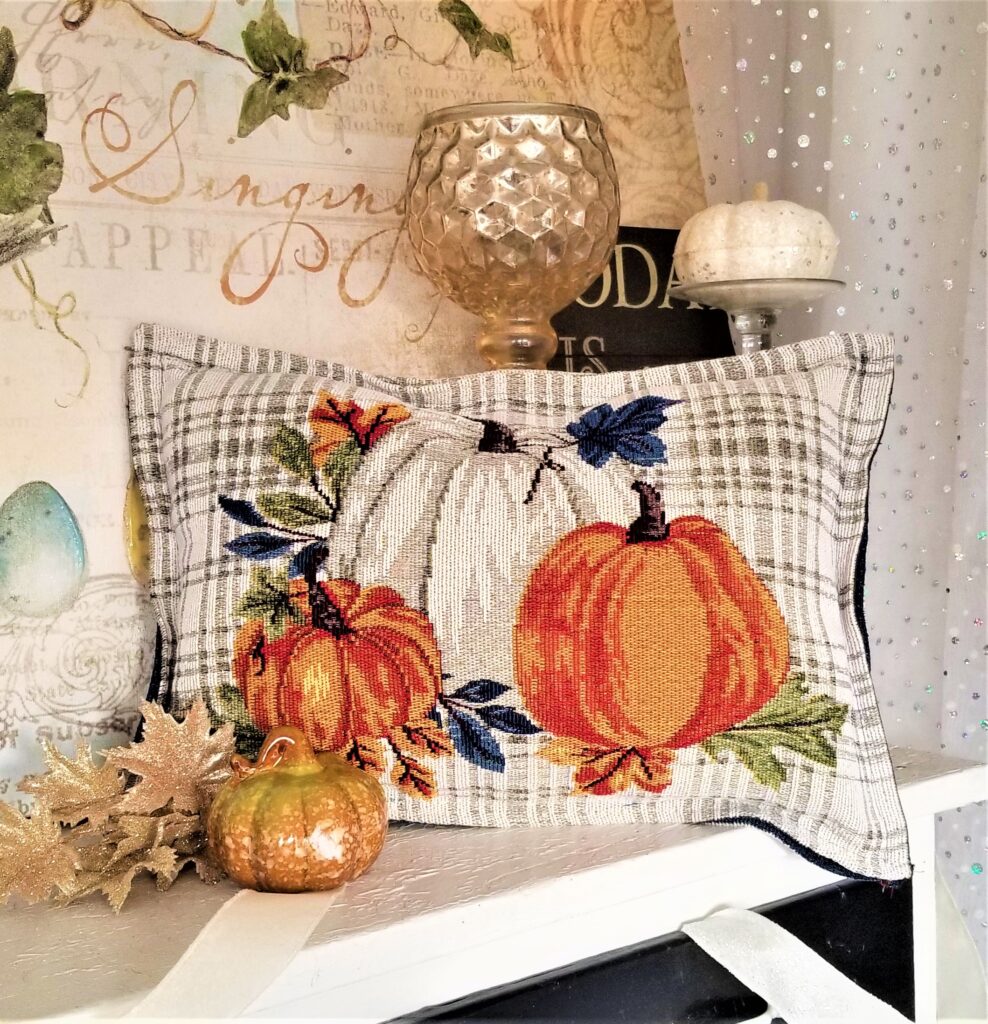 Have you ever made a pillow from a placemat?
I love to have a pillow at my back when I'm sitting in a chair or on a sofa.
But what I love even more than that is HOLDING a pillow…you know, like holding a fluffy puppy or your favorite stuffed teddy bear.
It is just so comforting to hold a pillow.
I learned that from my mother. She loved to hold pillows too.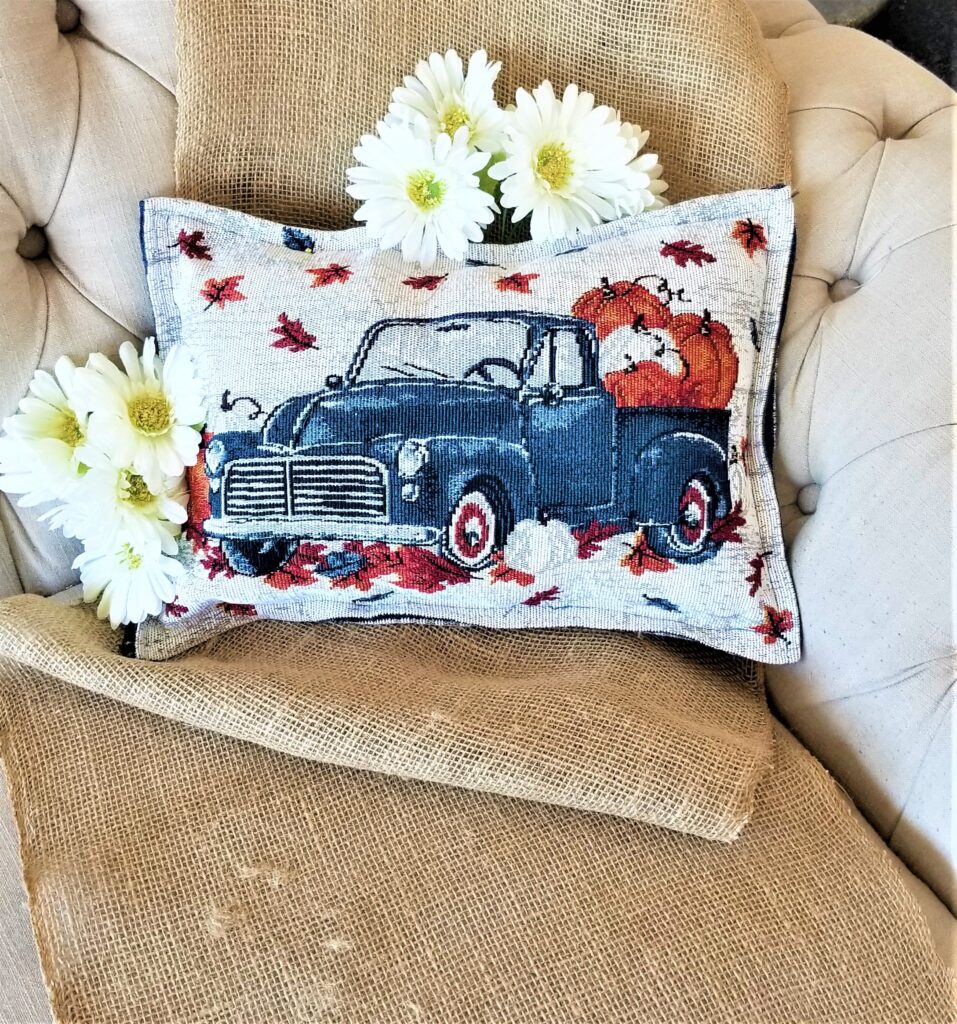 Any fabric will do.
If it is fabric…the sky is the limit!
And in my opinion, it is one of the easiest ways to add a festive touch for the change of the seasons, to your decor.
I can't wait to show you the one of the pillows I have planned for Christmas!
You're gonna love it y'all.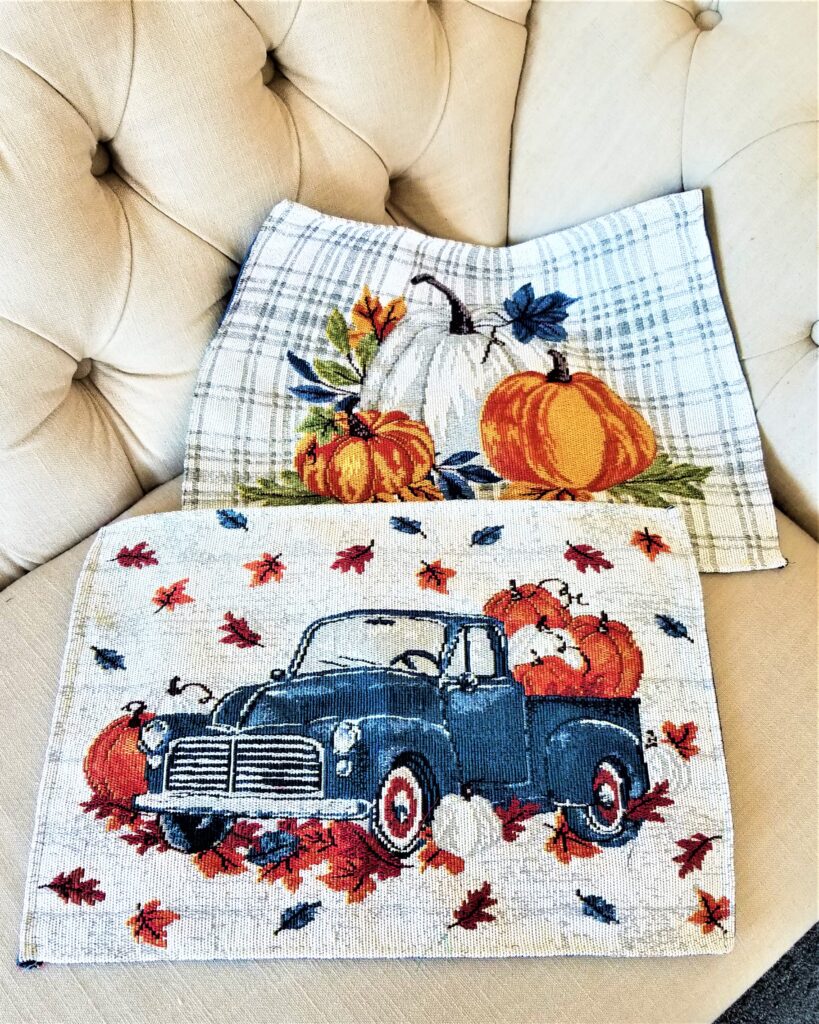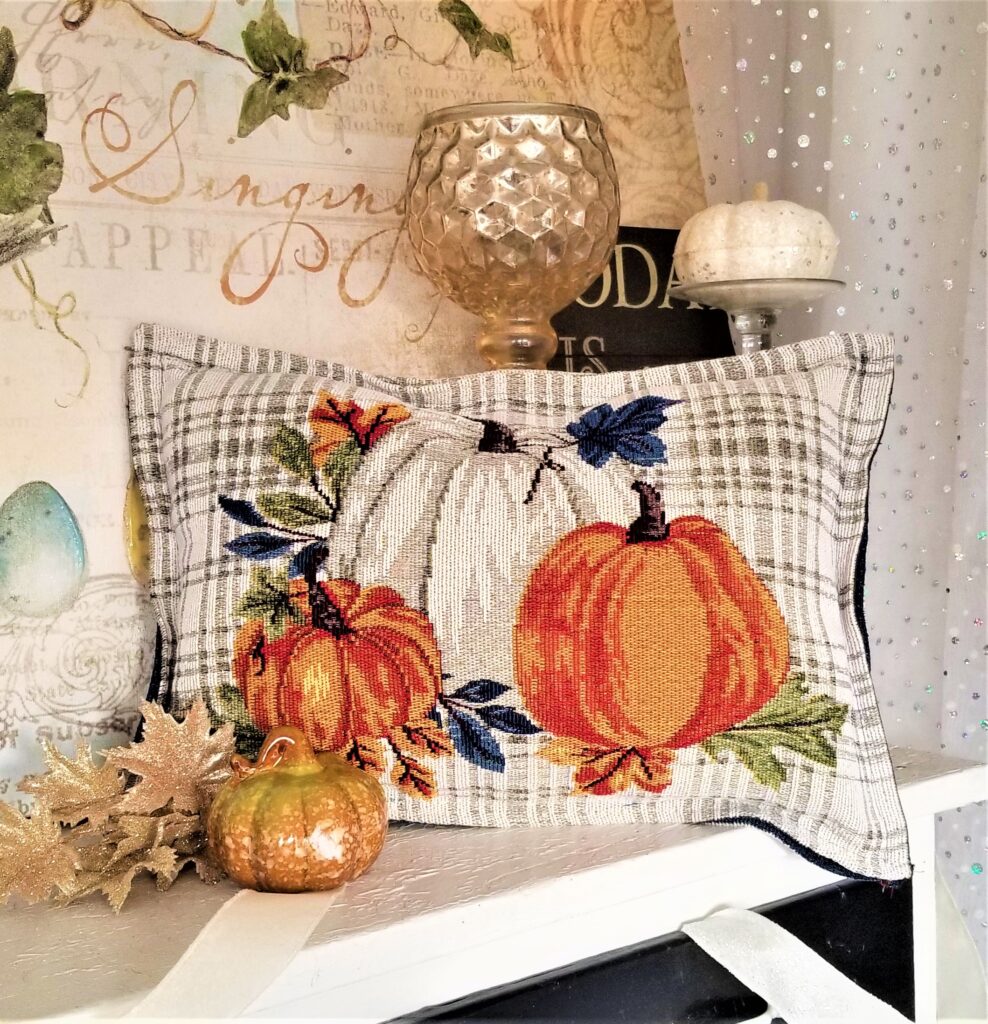 Large or small, pillows can be tucked in just about anywhere to spruce things up a bit!
If you want to make your own pillow from a placemat, these are the supplies you will need. I have included affiliate links to make it easy for you.
Have you made a pillow from a placemat?
~~~~~~~~~~~~~~~~~~~~~~~~~~~~~~~~~~~~~~~~~~~~~~~~~~~~~
Thank you for joining the fun here.  I love it when you subscribe, comment and share.  You are a part of what happens here and I appreciate it so much!