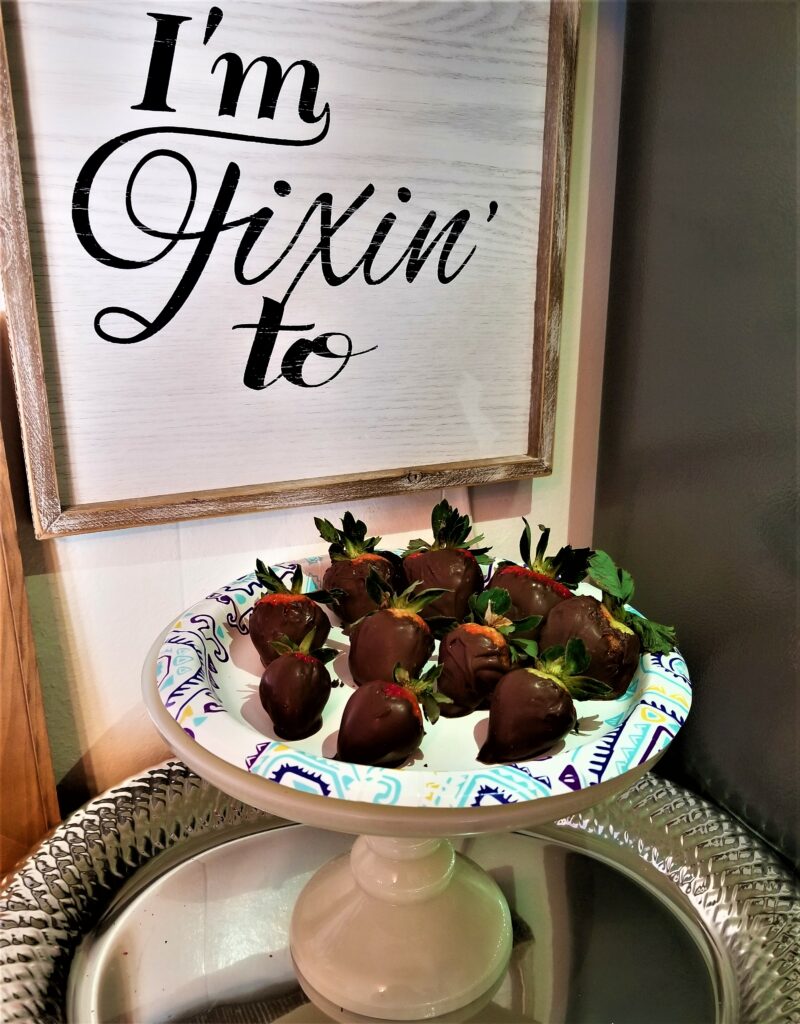 I don't know who was more proud of this pretty plate of chocolate covered yumminess. Momma or daughter?
She bought the strawberries and chocolate with her own money and in a little smidgin' of time between school and band practice, she made these chocolate covered strawberries.
She'd never done this before.
I didn't have time to help her. I was finishing a wedding dress for a fitting.
She didn't look for instructions online.
She just did it.
To some it may seem simple and mundane.
To me it is EXTRA.
And my favorite part (as she dipped and arranged the berries on the plate) was when I overheard her say,
"This turns a really difficult day around and makes it good."
Sometimes it's the little things that make a difficult or even very ordinary day…
just a little EXTRA!
Be extra-ordinary.
It just might turn a difficult day around and make it good.