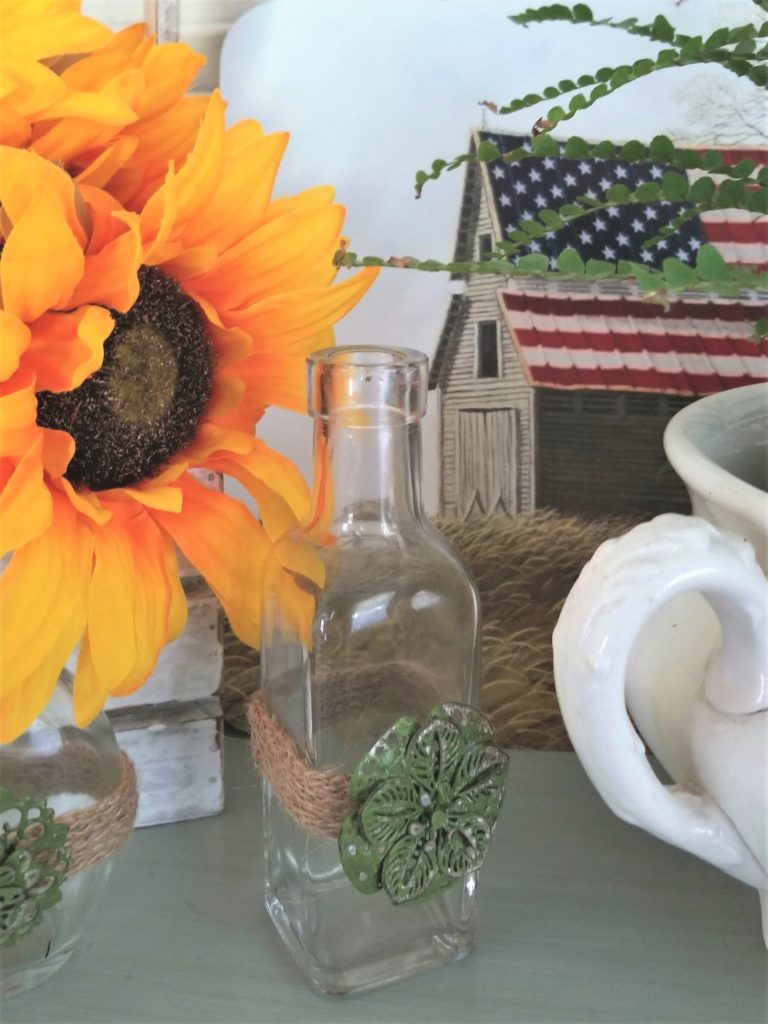 When the calendar says it's not Fall y'all, but hues of yellow and red are filtering through the leaves, it starts to feel like Fall. And even though the calendar hasn't ushered in Fall, the feeling of Autumn is quivering in the air.
For several weeks, I've noticed slight changes in the color of the trees. Mornings are crisp and cool.
We've been talking about bonfires and cozy sweaters and hay rides and corn mazes…and Marching Band competition…and purging our living space of things we don't need.
Before winter sets in, do you get renewed energy to be ready for the cozy nesting of the winter months? Mentally and physically?
I do.
I wonder if it is an internal sense of harvest or gathering and longing for surroundings to be in order.
Or maybe it's an emotional throw back to the days when Mother made sure we "did Fall cleaning" from the top of the house to the bottom (whether it was needed it or not), complete with washing windows and curtains and rearranging the furniture. Rearranging the furniture made Daddy a little crazy when he came home in the evening. But he went with it. (And that was a total side story). Fall cleaning is not to be mistaken for Spring cleaning… both equally significant events.
??
*does anyone "do Fall cleaning" anymore*
??
When it's not Fall y'all, but Autumn is in the air, do you long for change?
Do you want your home and your heart to be a haven, a place of peace?
I definitely do.
In the poem, "The Road Not Taken" by Robert Frost,
he speaks of choosing one specific path at the fork in the road,
and his choice of paths made all the difference in his outcome.
Sometimes we set resolutions for ourselves at the beginning of the year, and as the responsibilities of the days count away one by one, and we see the months slipping past, it's easy to give up on what we started.
But don't give up y'all. Each new day is an opportunity for a fresh start.
Every ordinary day can be EXTRA-ordinary with a teeny bit of effort. (light a candle, compliment your waitress, roll your car windows down and listen for the laughter of children, eat dinner on the porch, find fun shapes in the clouds) There is EXTRA everywhere! Look for it!
Every new day is an opportunity to stand at the fork in the road and choose a path.
Make the next best choice and stay the course.
What resolutions and goals did you set for yourself this year?
Do you have some stragglers that need to catch up?
Hang in there! Take baby steps and before you know it you'll look back and see how far you've come.
You can read about Fall sneaking up in a real big hurry here on a previous blog post.
What are you doing to celebrate… when it's not Fall y'all?
~~~~~~~~~~~~~~~~~~~~~~~~~~~~~~~~~~~~~~~~~~~~~~~~~~~~~~~~~~~~~
Thank you for your visit here. Your presence makes all the difference. Your presence is EXTRA!!! I love ya for it.
Linking up with Timberdoodle's Hello, Fall! Blog Hop…