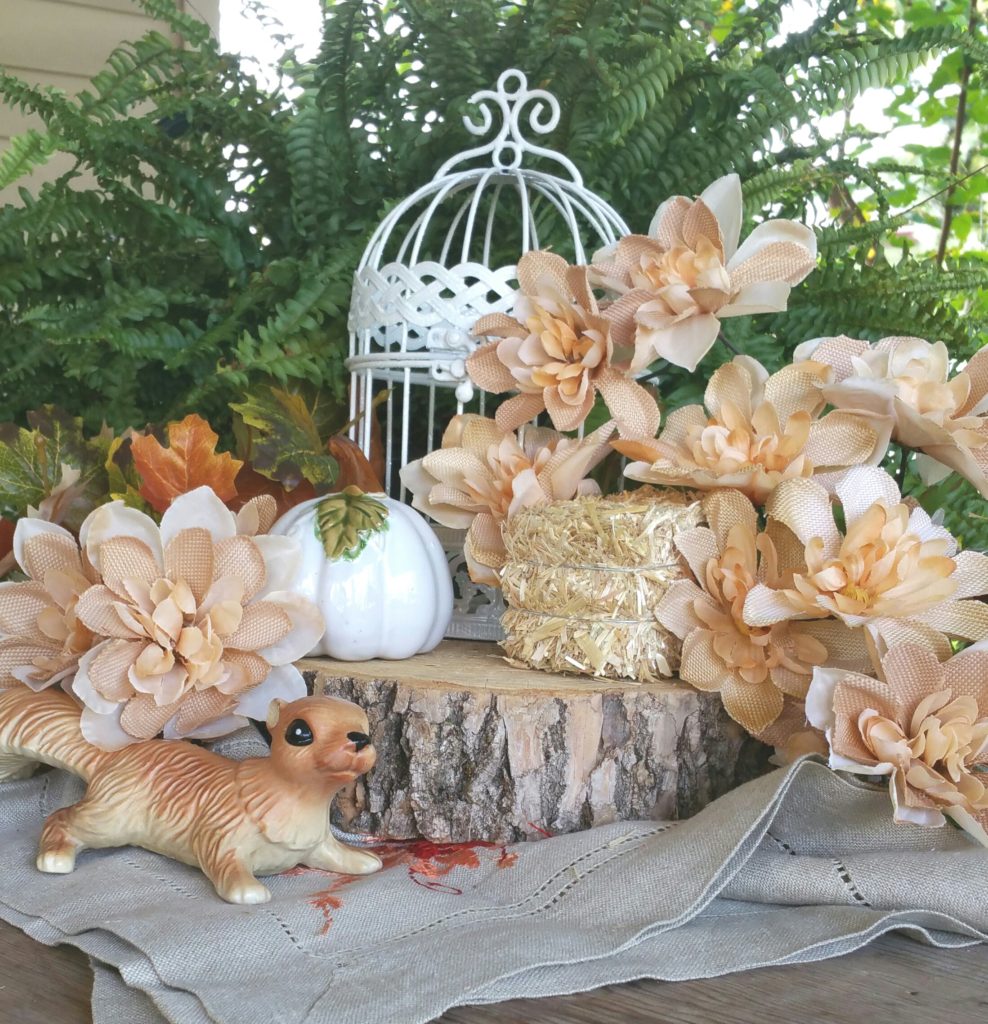 Last Thursday, y'all went all September 1st on me.
And I love you for it!
Y'all had it everywhere,
facebook, pinterest, instagram…
Like, "Y'all, it's September 1st, the first of the "ber" months!
And I'm like, "I know right.
"Ber" months…bbbbbrrrr….like ice and snow…bbbbbrrrr."
So I thought to myself,
September?
Fall?
How's that possible y'all?
Because I'm over here,
all jumping up and down,
waving my arms in the air sayin',
"I'm not done with July yet.
Cooooome baaaaaack Julyyyyyy!"
I mean, if it's September already,
I've gotta get my design going…
decorated for Fall.
I can't have my brides and their moms coming in here thinking
I'm still stuck way back on last Tuesday…
or July!
So I rushed myself right down to Dollar Tree,
to see what they had to say about Fall,
and sure 'nuf.
I walked in
and there right before me was
Fake Fall
everywhere!
On one counter sat a
plethora of tangerine orange plates
and sage green bowls
and even plenty of glass goblets
with green and orange leaves
etched around the rim.
There were garlands of fall leaves
and packages of glittered leaves
in Fall colors
of course,
like bronze,
and copper,
and orange,
and once again green,
I mean sage green,
like Fall green,
not Christmasy green.
They were only a dollar,
but still,
FALL.
So I meandered over to the wall of flowers
to see what the flowers
had to say about it and yep,
they were hollerin',
"It's Fall, y'all!"
The flowers were kind of drooping over,
tempting my eyesight to drift down
to the counter below
the flowers,
so I could see
teeny tiny
little fake bales of hay.
And then my gaze shifted to the left
and I saw the FAKE  burlap flowers.
Well, not totally burlap
because they had some silk mixed in…
but y'all, right there,
in the flower aisle…
were burlap flowers.
TOTALLY TOTALLY
FAKE FALL!!
I decided since they were only a dollar
I would buy five bunches,
so I bought four instead,
for good measure.
And I snatched up a little fake bale of hay.
And a little white pumpkin.
Fake of course.
And I've been trying to get the shop
ready for Fall.
Because last Thursday,
all y'all went all September 1st on me.
That's OK though, I'm ready for 'ya now,
but July…
July and I…we've still got some work to do.