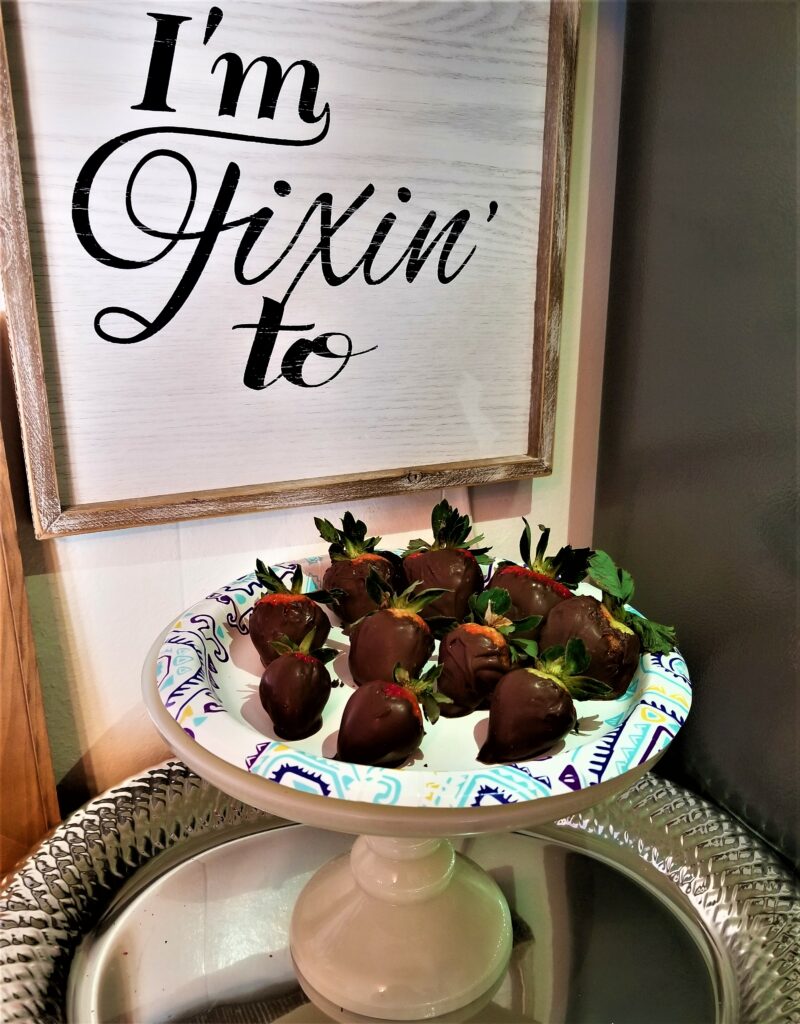 When I first moved to Indiana, if I said, "I'm fixin' to…" (do whatever it was, like go to the store, or get dressed or leave the building) I ALWAYS got a sideways glance with a raised eyebrow expressing…
what does THAT mean?

"FIXIN' TO"
So I changed the words I used, and the way I said them, sorta, kinda
For years, I've told Philip, "People don't hear the words we say, people hear what they THINK we are saying."
Roll your eye-balls up in your eye sockets where you can really THINK and contemplate that thought…
*sigh*
I might not be wrong.
I'm rarely at a loss for words.
Well, SOMETIMES I am. But rarely.
What is more common for me, is that I don't necessarily say aaallll the words that I think.
I don't voice all my thoughts.
I don't say all the words.
I mean, what's the point?
My mother taught me years ago:
"Is it TRUE Is It KIND Is it NECESSARY?"
If it can't pass through those 3 gates, don't say it!
Once words are spoken, they are in the air, wafting their way along, never to be retrieved.
Sometimes words just stick in my brain, circling and circling like an old record player, stuck with a broken needle…until I put a stop to the flow of circling thoughts.
Other times words well up in my eyes and puddle like a pond freshly filled from summer rain, on the water line of my lower eye lids and just sit there, held back by eyelashes.
At times words jam up like a tight fist ready for the next punch and pound down the back of my esophagus like rain drops of unshed tears.
But the words I mean and truly hold dear, that I want to be carried on the wind…
forever and always…
these 3 words…
I LOVE YOU.
I will always.
So tell me, do you say "I'm fixin' to"? …or do you say aaaalllll the words that you think?
And "I'm fixin' to"… bring more words!???