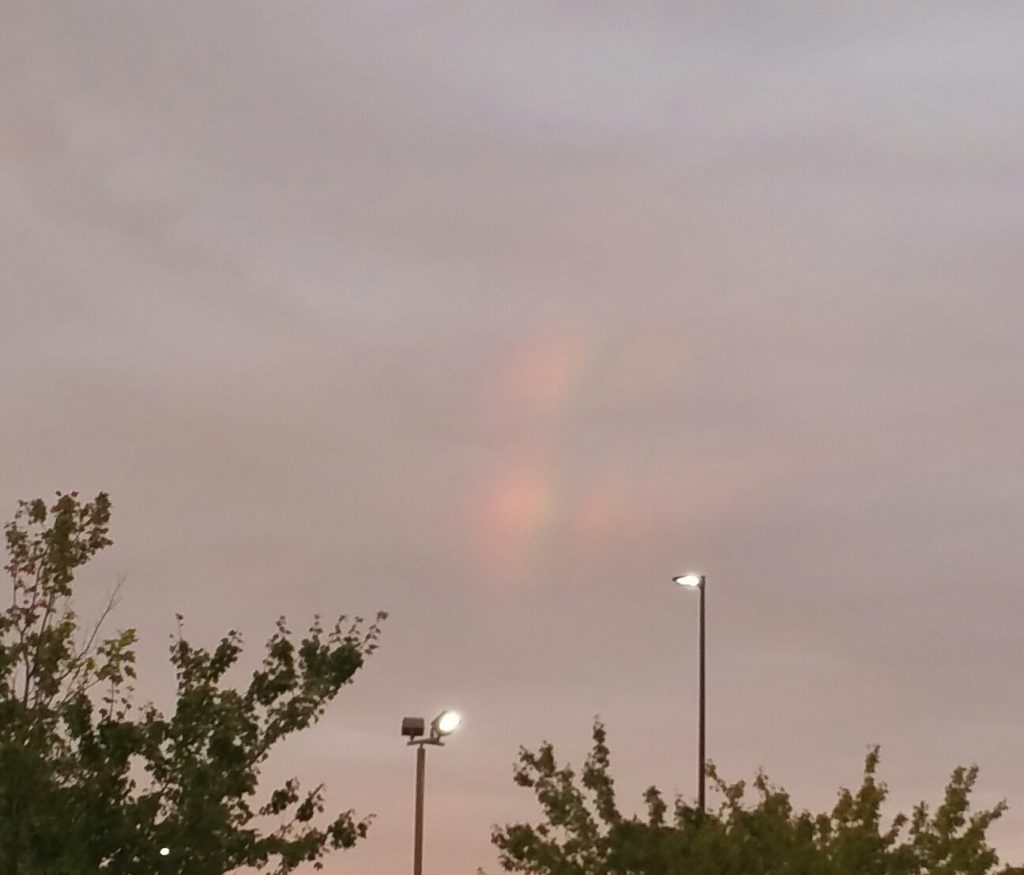 A walk in the dark couldn't hurt…
…fluttering leaves on the trees over hung the sidewalk of our picturesque street. Streetlights did not light the section on which I was walking. I could see light ahead and if I looked over my shoulder, I could see light behind.
I had to go thru the dark part of the sidewalk to get where I was going and as I walked I wondered if there were cracks or uneven places in the sidewalk that might cause me to fall. I kept my mind off that thought and cast my gaze toward the streetlight in the distance.
I wondered if a coyote might jump from behind my neighbor's bushes and attack me…(not really)!
A dim glow of light came from most of the beautiful houses along the sidewalk and I thought about the lives behind those walls.
Nearing home I quickened my pace and hurried up the steps and crossed the porch. I was home…safe and secure. I was home where there was love…where there was peace.
But life doesn't come without pain, and sorrow and it pushes us through the dark times to find the safe place and the place of peace and security.
Tiffany and I talk about how our emotions are fickle and undependable sometimes. Our emotions can make us wonder what is lurking in the darkness of difficulty or uncertainty, or even just dealing with a very ordinary day. Our emotions can simply take us DOWN.
There are times our emotions tell us we are unloved or unwanted or worthless or incapable, that we aren't good enough…
What have your emotions told you about yourself?
In those times, it is important to come back to truth. What is truth?
What is truth about yourself, truth about those around you, truth about your circumstances?
Sometimes, to find truth, you have to ignore a lot of clutter and toxicity.
So if you are struggling with undependable and negative emotions, then find ONE just one POSITIVE truth about yourself and repeat that and focus on that. Take a baby step toward truth, truth about yourself, truth about others and truth about your circumstances and truth about God.
I believe it will lead you through the dark to the safety of peace. Truth always leads you to answers.
My favorite way to deal with the uncertainty of emotions is to quote the truth of scripture.
Here are two that I love:
The steadfast love of the Lord never ceases, his mercies never come to an end; they are new every morning; great is your faithfulness. (Lamentations 3: 22-23)
God has shown you what is good, and what the Lord requires of you: to act with justice and love mercy and to walk humbly with God. (Micah 6:8)
That's what I do when I'm on a walk in the dark…
So what do you do when your emotions are being untruthful with you?
~~~~~~~~~~~~~~~~~~~~~~~~~~~~~~~~~~~~~~~~~~~~~~~~~~~~~~~~~
Thank you so much for your visit here. It brightens our little corner of the internet and I appreciate it from the top of my head to the bottom of my size 9 high heel shoes. Thank you for your comments and likes and shares. You can comment or subscribe below.
[mc4wp_form id="1087″]