There's Still Time to Ring in the Merry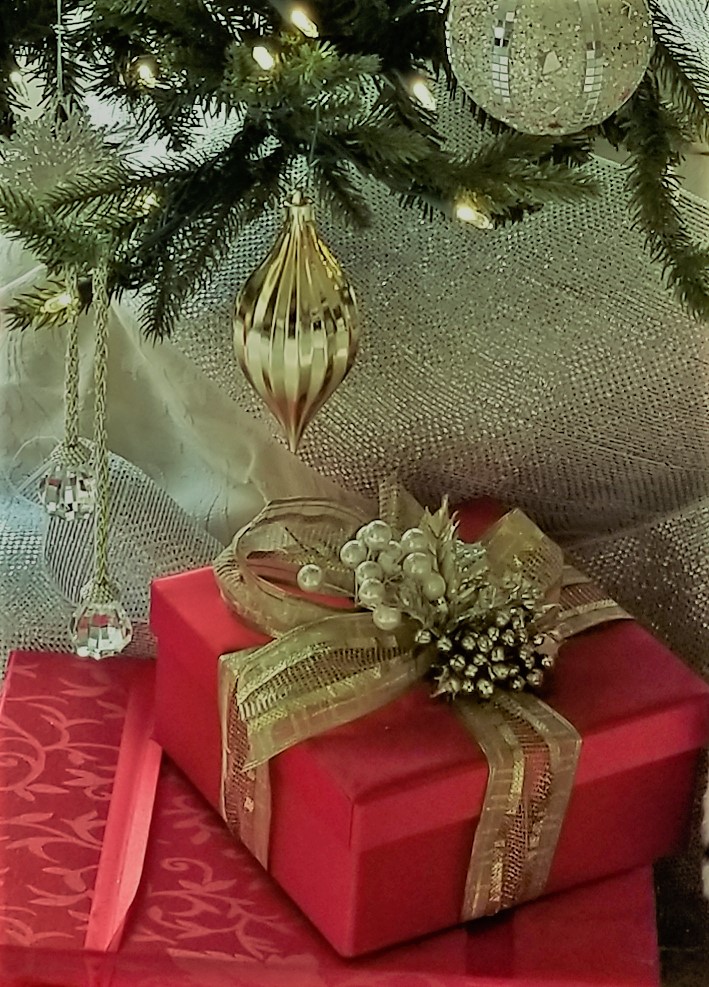 Oh you know,
it's the day after Christmas.
The glitter is settling.
And all the carolers have stopped caroling,
and the nutcrackers have stopped nutcracking…or something like that,
and the sugar plum fairy's twirling has wound to a stop.

The holly has wilted.
"Last Christmas" by Wham… will no longer be blasting across the car radio for the fourth time in two hours. Thank goodness!!
The lights will slowly lose their twinkle. ~sigh~

Parson Brown may still be in the meadow.
But he's about ready to head into town.
Sleigh bells have been ringing.
Voices have been singing…
…"Be of good CHEER!"
And in the midst of all this Christmas,
as I dropped her off for school last Thursday,
she said with a sigh,
"Mom, I've lost my Christmas Spirit. I really had it at Thanksgiving, but now it is gone."
I said, "Well, let's figure out a way to do something about that."
The school drop-off line circled past the entrance.
She squared her shoulders, shrugged her back pack over one arm, clasped the handle of her clarinet case, tousled her blond hair and disappeared through the school's glass airlock.
As she left my view, the wheels in my brain began to turn.
"What can we do?" I thought.
All day…I pondered.
I was struggling with holding on to my Christmas Spirit too.
When I picked her up from school, we discussed ways to take the focus off of the way we felt, like reaching out to others and encouraging them, or finding a family to help. We talked about having our heart open to see needs right close by that may be overlooked in the busy, or by focusing on ourselves.
It made my heart so happy seeing her take action and using our ideas in her own creative way. Then on the night before Christmas Eve, in a most unexpected way, the family to help was brought to our attention. So Christmas Eve morning, we changed our plans a tiny bit and we found the joy of the Christmas Spirit flowing right back to us in much bigger ways than we could have expected.
I'm not looking for a pat on the back by telling you this story.
PLEASE don't miss my point.
We aren't special. We are just an ordinary family looking for a way to shine the LIGHT in the darkness of sorrow or despair. Just trying to shine the LIGHT from right where we are.
If each of us reaches inside and turns the focus inside out…to others…we can keep the Christmas Spirit live all year long.
Each year, at Christmas, I set new goals for myself and my family…for the next Christmas. I know I always have to stay flexible because circumstances change, but it gives me focus and intention for the busy season as it approaches and unfolds.
Christmas has so many expectations…
BIG and BEAUTIFUL expectations!
And then you have to navigate the reality of life and balance it against
that BIG AND BEAUTIFUL!
All those people singing, "BE OF GOOD CHEER!" may actually be
grumpy and grouchy and down right unkind…
and the nutcrackers cracking and fairies twirling may actually be a mad dash to meet the mountain of demands of life…
and then there's tragedy and bad news and unfair situations and fear…
I admit…I've let some of my fears surface…
Did something steal YOUR Christmas Spirit this year?
What if there was no Christmas?
…no lights, no carols, no chestnuts roasting, no meaningful moments shared with loved ones or friends…
NO BABY??? What if there was NO BABY?
There would be no hope. No LIGHT in the darkness…
THERE WOULD BE NO CHRISTMAS
It's because of the BABY…
and the joy that He brings that we went searching to find the Christmas Spirit.
I'm so forever grateful to have spent another holiday season with family and friends.
As I work toward the goals that I have set for myself and my family next year, I plan to hold on to the Christmas Spirit all year long.
If our paths have crossed this year, my biggest hope is that you've felt my love.
So…I'm headed off to ring in a little more merry (or work, but that's beside the point), I'm only promised this present moment. ..it is a gift!
~~~~~~~~~~~~~~~~~~~~~~~~~~~~~~~~~~~~~~~~~~~`
You're my tribe. Thank you for liking, loving, commenting, sharing and subscribing to my blog. I am truly honored by your presence here.