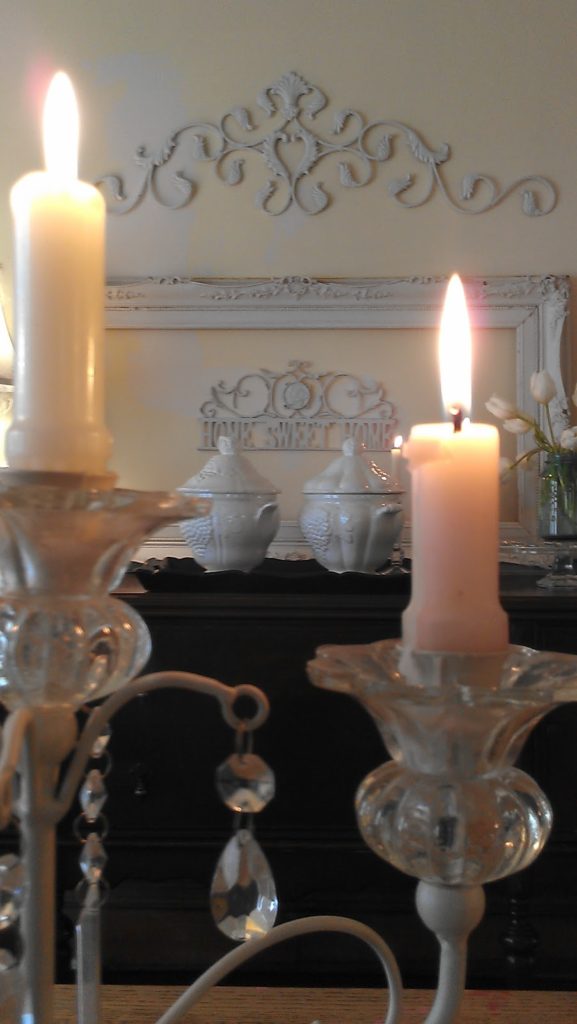 "Dad, just listen to how GOOD everyone is."
In a classroom jammed with students practicing warm-ups on various woodwind instruments, Tiffany listened to everyone playing through difficult rhythms and note sequences. Amidst the cacophony, she felt the cold tentacles of nerves running like ice through her veins and felt that hot internal glare of not being "good enough".
She couldn't bring herself to begin to warm up. There had been some scheduling hurdles to overcome. Early morning isn't always conducive for eating enough breakfast. That week, she had been pushing herself to keep up with homework and after school band and percussion. She'd stretched herself. Our family schedule had been a difficult stretch also. She felt that pressure too.
Philip encouraged her, "Of course, they are good. This is State Competition and you made it here! You made it to State!"
Gaining courage, she ran through her warm ups and scales for the piece she was playing, Sonata in C Minor for B flat Clarinet. At a point in time she declared herself "ready to just go get this over with".
Leaving the practice room, we went down the ramp that lead to the next level. Turning left we entered a long hallway with classrooms on each side. Students and parents were standing shoulder to shoulder…waiting their turn.
Finding a little area in the hall that was somewhat open, we sidled in and propped ourselves against the wall to wait. Then the fun part of people watching began.
One girl, a Senior in High School, by her appearance, sat on the floor. She was impeccably dressed with her hair curled and high heel shoes askew from her feet. As she chewed on the reed of her Bassoon, she proclaimed to the student moderating the door that she had gotten up at 5:30 a.m. just to get there in time and she needed to go play her Bassoon Quartet so she could get to her Solo with another judge in another room.
Philip and I smiled inwardly as we thought about getting up at 5 that morning, and Tiffany soon there after. I'm sure that was the story for hundreds of students and their parents that day. Pursuing good isn't always easy…and it comes with a price and challenges usually.
She continued to instruct the "Student Moderator" about when she should let each group go in to perform for the judge. One by one the students performed. Some came out in tears and some came out exclaiming how awesome their performance was. Teachers, parents, accompanists gave advice and hugs and encouragement.
Finally it was Tiffany's turn. She went in and gave it all she had that morning. However, the day didn't end with a solo performance at State. There were 2 more group competitions for another organization. Her day of musical activities ended at 10 that night as it did with most of her band friends from school.
Tiffany has pushed herself hard and relentlessly to achieve skill that is just a tad more difficult that she currently plays, because she is always striving to be better. The mom of one of Tiffany's friends told me that her daughter does that also…always pushing herself toward a more challenging piece. I think this is very common for students who love music

Ugh, it's hard sometimes to let them stretch their wings so they can fly.
But let's circle back to the people watching activity for a New York minute.
Likely most of the parents and students had been up at a predawn hour.
Many of them had probably stayed in hotels around Indianapolis overnight to be at the school in time for their time slot before the judges.
The students were there to give it their best at a State level, musically.
So, hundreds of people lined the hallways, waiting for a single opportunity of a few minutes to give one judge, one chance at critiquing them and giving their advice for the student to improve. They hear them perform one time. They score them and the score translates to Gold, Silver, Bronze or Participation Medals.
Parents and students were sharing that common experience. But I marveled at how each one of us though sharing, were also experiencing it differently. The 3 of us, Philip, Tiffany and I all had a different experience while still sharing a common activity.
So that night after we'd gotten through all the rush and schedule of the day, we sat in the kitchen at the island and talked. As Tiffany licked the icing of a cupcake from her finger tips with a soft little smack, we discussed the pros and cons of the day.
We talked about what went well. We talked about things that created challenges in the day. We talked about how this year has had growing pains for all of us. We talked about what we will do differently if she has opportunity to go to State Competition next year.
Several of her friends and their families had challenges that day that were different from ours.
And so that…that is all you can do…try to do your best every single day, but if the opportunity presents itself to do better next time…then do that…
and let that be enough.
Just be you!
P.S. She was happy with her score and felt it reflected her performance that day.
P.P.S. However, let me tell you one more little tiny people watching story: We saw a couple, possibly grandparents rush up to the Student Moderator to let her know that their student was there. The Moderator told them he had to be there with them. "Oh he's here for sure." the lady said and rushed off down the hall, saying , "I'll go get him!" With people crowing the hall, I lost track of the family, but the next thing that caught my attention was the older gentleman throwing his palms in the air and standing on tiptoe he hollered across the heads of the people standing there, "When did you perform?" he said to a young man. Grinning from ear to ear he said, "Right now, like I just got finished." The older couple's shoulders drooped as they dejectedly sauntered down the crowded hallway, having completely missed his performance.
So the best you can do is to just be you.
~~~~~~~~~~~~~~~~~~~~~~~~~~~~~~~~~~~~~~~~~~~~~~~~~~~~~~~~~~~~~~~~
Thank you to everyone of you who subscribes and comments and shares these posts. You are my "peeps"! We are on a journey through life together, striving to make the best of every day.