Oops!! I Didn't Mean to See That!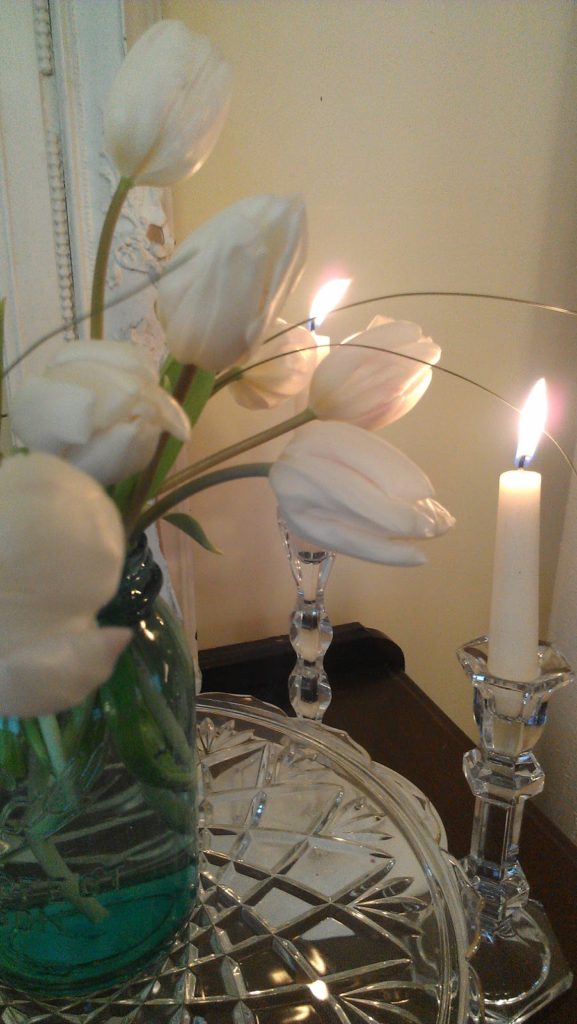 Remember when your mom texted you a photo and asked you if you liked the new arrangement of furniture in the gathering room.
Or your son sent a selfie from his college dorm room asking if his sweater matched his shirt well enough to go to his next interview?
Or your daughter, from the dressing room down at Rue 21,
"Mom, does this shirt make my face look pale?"
First the photo would come and then the questions! It's one of the wonderful aspects of technology and cameras…I mean phones~with cameras.
I'm not sure if it is because I have had a plethora of wedding gowns, prom dresses and other formal wear flow through my shop. Or possibly because I've designed hundreds, maybe thousands of outfits and costumes and accessory pieces across the years. But I get a steady stream of texts asking for fashion advice or how to design or decorate a room or set up for an event!
I know right!!??
Funny huh!
The other day, I got a text…
I've never had a fashion request from HER.
She's elegant, classy…all that!
Truly!

Her text simply stated:
How difficult her day was… how she was struggling to find appropriate clothes for the occasion…nothing fit right…nothing looked right…how she needed a belt for her outfit…how she vacillated between tears and prayers…AND yes, how she needed a belt.
Her text went on:
"Then my eyes landed on a perfectly pink t-shirt. Never worn, purchased from a friend to help her kids with a breast cancer awareness fundraiser. The front sporting the logo "fight like a bronco". No, I don't know any Broncos…thus the pink unworn shirt…that gives me NO joy! I grabbed my scissors (up to this point I'd been back and forth between crying and praying, "Please God, help me get through this"! And just like that a smile spread over my heart and joy came to my soul because I thought of YOU!!! You would have done the SAME THING. And your joy came winging to me over the miles."
Now hang on to your lacy jeggings friends, because there really is a point in all this.
She took the scissors and cut the top of the shirt off right under the arms and then taking that long swath of pink fabric that included the neck and shoulders and arms she wrapped it around her waist and then
TAaDAah…
she had a belt!!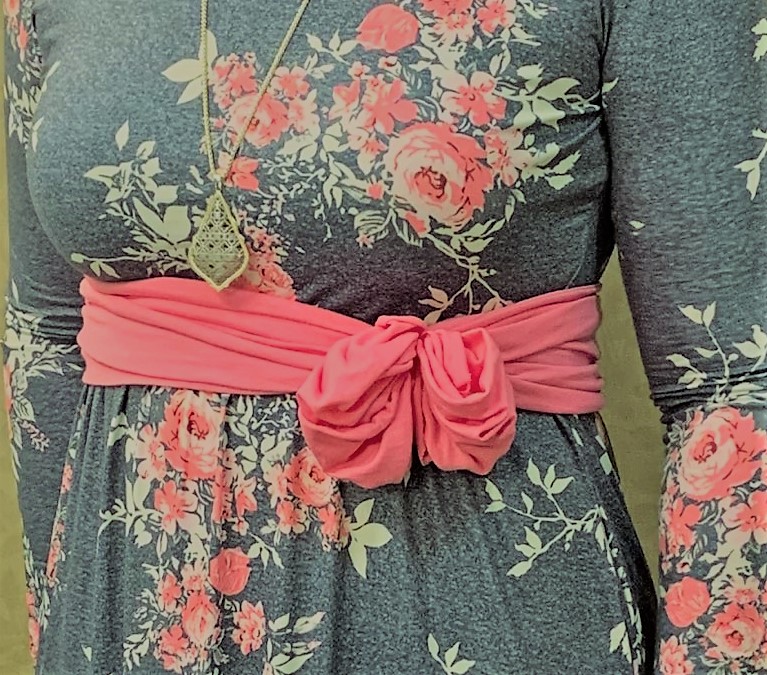 Brilliant!!! It's truly brilliant, I tell ya! I wish I would have thought of that!
But this really isn't all about a belt from a t-shirt tutorial~on a not so good~really very bad day.
Instead it is about the joy! JOY y'all.
Life can be a little bit tough sometimes.
Ok, yeah! Life is TouGH. T.O.U.G.H.
But all mixed up in the tough and difficult and tears…we can find pockets of JOY! Things to be grateful for.
Life is like that. The good is all mixed up inside the bad and we really can't separate it, can we? Except when we choose to focus on the good and let it seep JOY into our soul (that's what she said).
That! That is how you separate the good from the bad, by changing your focus, and as you change your focus, you also change your perspective!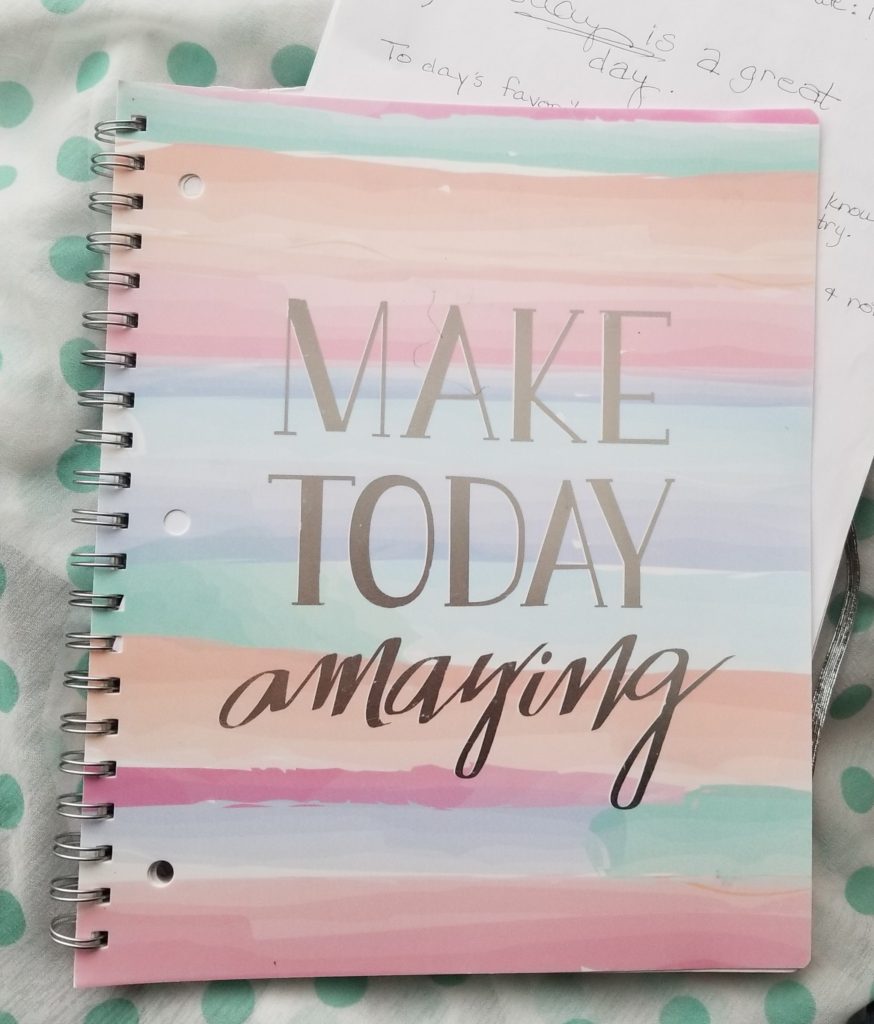 I've kept notebooks for years of things I have written, and thoughts I've had and things that have happened. But sometimes it is cumbersome to write in a notebook. Sometimes it feels like I have to have a designated time to write and quiet myself and think in long connecting thoughts.
However, I've adopted a new method. It is so easy. It works with the phase of life I'm in. On a sheet of plain white copy paper I write things about that day.
I keep it on my desk, or the kitchen counter or folded in my coat pocket or just wherever I am working and I make quick observations about the day.
I make sure the date is on it. Then I write my favorite quote, something I'm grateful for, a kindness I have shown, something I've seen God do that day, an answered prayer, and a moment that I treasure. This is how I focus on the good that gets all mixed up inside the bad or routine or mundane.
It isn't fancy. It isn't expensive. And as long as the date is on it, it can be placed in a drawer or folder or a notebook. When I come back to it later, I will have vivid reminders of the good I found in that day.
On the back, I generally have my to do list of things I can't forget to do, concerns that I'm praying about and other doodles and scribbles about the day. It's like a treasure map, listing good and JOY!
This is something you can do for yourself, but if you want an email copy of how I make my page, I will send you one to print off. I believe this one simple practice, will give you new perspective in just 21 days, maybe less.
The bad or difficult or mundane may still be there, but it won't be your focus.
And before long, you'll say to yourself, "Oops! I didn't mean to see that!
And a belt sash made from a pink fundraiser t-shirt, on a not so very good day, may just possibly become your latest fashion statement!
~~~~~~~~~~~~~~~~~~~~~~~~~~~~~~~~~~~~~~~~
The comments you leave letting me know you find encouragement here are so appreciated. If you wish to get an email as soon as I finish a post, you can subscribe in the upper right hand column. Your comments, and likes and shares are what makes this group so very special and I'm glad you are a part of it.